Intermountain Gas Home » Rates & Services »
Industrial Services
Intermountain Gas Company ("Intermountain") is a subsidiary of MDU Resources Group with General Offices located in Boise, Idaho serving approximately 350,000 natural gas customers, in 75 communities across the Southern section of Idaho.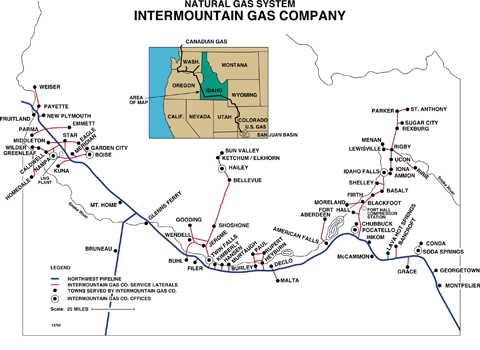 Intermountain is the primary distributor of natural gas in Southern Idaho. Our service territory extends across the entire southern part of the state; stretching from Weiser near the Oregon border to St. Anthony near the Montana border and to Montpelier in the southeastern part of the state. In order to serve the natural gas requirements of our customers, Intermountain has constructed thousands of miles of DOT compliant transmission and distribution mains, compressor station and service lines.
Intermountain was the first utility in the Northwest to offer the choice of transportation service to its industrial customers.  Today, Intermountain offers a variety of service alternative tailored to meet your natural gas energy needs.  We continue to explore innovative methods to help enhance the quality of your natural gas delivery requirements in today's dynamic marketplace.
About Our Large Volume/Industrial Customers
The large volume customers are the largest natural gas users on Intermountain's system. Even though there are less than 130 of these customers, they account for approximately 50% of our annual throughput. They include potato, dairy and other food processors, chemical producers, fertilizer plants, electronics factories, educational facilities and medical institutions and they provide jobs for thousands of Idahoans.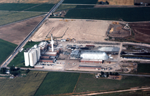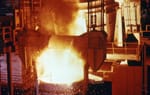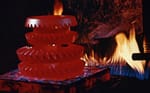 How does my company qualify for Large Volume/Industrial Services?
To be eligible for any of Intermountain's large volume tariffs, any new or existing customer must first demonstrate that it has, or can, use a minimum of 200,000 therms per year at any single facility and then must execute a minimum one-year service contract. A customer may not combine gas usage at different facilities unless those meters are located on contiguous property.
What Service Alternatives are available?
Intermountain offers several types of service to our Large Volume customers:
• One "bundled" sales tariff
• One firm distribution-system-only transportation tariff
• One interruptible distribution-system-only transportation tariff
Bundled Sales Service
The LV-1 Firm Sales service is available to any new or existing customer that annually uses at least 200,000 therms but not more than 500,000 therms. LV-1 is a fully bundled sales tariff meaning that Intermountain procures the natural gas supply and combines, or bundles, it with its firm-distribution capacity and firm-interstate pipeline transportation capacity necessary to deliver your daily natural gas requirement all the way to your facility. Intermountain manages all aspects of an LV-1 customer's natural gas service as we not only deliver your daily gas requirement to your facility but also manage all your daily and monthly gas balancing.
Transportation-only Service
All transportation services are available only to any new or existing customers that annually uses a minimum of 200,000 therms and who execute a service contract. Under transportation-only service, you purchase your own natural gas supply and deliver it to Intermountain through the Interstate pipeline system. Intermountain receives and then redelivers that supply to your facility via its local distribution system.
As a transport customer you will be responsible to provide a daily nomination to Intermountain for your expected natural gas consumption and balance daily and monthly deliveries of natural gas with your actual consumption. As such, Intermountain recommends that you engage an agent, or marketer, to act on your behalf. Among other things, a marketer will contract for your gas supply and/or interstate transportation capacity needs; provide the daily gas nomination; ensure that daily natural gas deliveries remain within imbalance tolerances required by both interstate pipelines and Intermountain; and manage your daily operational and informational needs. To view a short list of potential marketers navigate to https://customer.intgas.com/lv and click on "Marketer List".
Firm Transportation Service Tariff
T-4 – Firm Distribution Only Transportation Service – Under T-4 service, Intermountain receives your daily natural gas requirement at the applicable Citygate connection(s) with Northwest Pipeline and then deliver that gas on a firm basis to your facility. Your service contract will include a Maximum Daily Firm Quantity (MDFQ). The MDFQ reflects the amount of distribution capacity Intermountain reserves to deliver natural gas to your facility. The MDFQ will also be used to calculate your monthly demand charge. Your daily gas nomination is firm up to your MDFQ.
Interruptible Transportation Service Tariff
T-3 – Interruptible Distribution Transportation Service – Under T-3 service, Intermountain would receive your daily natural gas requirement at the applicable City-gate connection(s) with Northwest Pipeline ("Northwest") and then deliver that gas on an interruptible basis to your facility. Intermountain has the right, at its sole discretion, to curtail or completely interrupt your use of natural gas at any time.
To view the rules specific to each large volume rate schedule, please navigate to https://customer.intgas.com/lv and click on Rates & Tariffs.
I am interested in Industrial Service. Where do I start?
To begin service under out industrial tariffs, a qualifying customer must execute a one-year written contract with Intermountain. The contract will outline terms of service and for the firm LV-1, T-4 service, include a mutually agreeable level of MDFQ or Contract Demand.
A new customer may be required to pay Intermountain for construction costs associated with new or incremental gas facility requirements. These cost vary depending on factors such as the daily amount of natural gas needed and your plant's distance from our existing facilities.
Our objective is to ensure that natural gas remains your energy fuel of choice in Southern Idaho. So, whether you are interested in bundled sales, transportation service or if you simply have questions, we want to help. Give us a call!
For more information, contact:
Dave Swenson
Industrial Services Manager
[email protected]
208-377-6118 –direct
208-​850-2139 –cell
Fax 208-377-6097
Mailing Address
555 S. Cole Rd
Boise, ID  83707