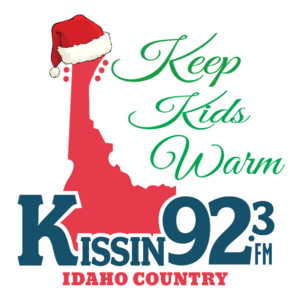 Working Together to Keep Kids Warm
Intermountain Gas Company is proud to partner with KIZN 92.3 FM in raising money for the Keep Kids Warm fund.
How did it start?
It all started in 1996 when KIZN 92.3 FM radio received a call from a young listener trying to win money so she could order heating oil to keep her family warm. That call became the foundation for the Keep Kids Warm fund, which has since raised $1,170,000 and helped more than 2,400 Treasure Valley families with heating assistance.
The Keep Kids Warm fund is available to assist with heating costs for low-income families with children.
You can make a difference!
Customers wishing to help can make a pledge each month with their gas bill or make a one-time donation to Keep Kids Warm.
Automatic contributions
Contributions can be made automatically with your Intermountain Gas payment each month.
To begin contributing, or to increase your current contribution, complete the form below and send that portion with your gas payment. Then each month we will add your pledged amount to your bill. At the end of the year, we will report the total amount you have donated during the year.
One-time donation
Please send a separate check payable to Keep Kids Warm with your Intermountain Gas payment and we will forward the donation to the fund.
Supporting Agencies
You can contact the nearest Community Action Partnership agency for help through Keep Kids Warm.
Community Action Partnership Agencies
Boise…………………….ELADA………………208-322-1242
Caldwell………………..WICAP………………208-454-0675
Emmett…………………WICAP………………208-365-3116
Homedale……………..ELADA………………208-337-4812
Mtn. Home…………….ELADA………………208-587-8407
Payette…………………WICAP………………208-642-4436
Weiser …………………WICAP………………208-549-2066
All of the money raised for Keep Kids Warm goes directly to the families in need. There are no administrative costs, fees, or salaries taken out of the money raised. All assistance benefits are distributed throughout the Treasure Valley by Community Action Partnership agencies.