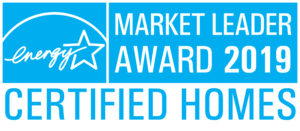 Online Rebate Application is Now Available!
Now you can fill out your rebate application online from the convenience of any of your devices.
Intermountain Gas Company Earns 2019 ENERGY STAR® Market Leader Award
Intermountain Gas Company is proud to announce it has received the 2019 ENERGY STAR®Market Leader Award for its outstanding efforts to promote energy efficient construction and help homebuyers experience the peace of mind, quality, comfort, and value that comes with living in an ENERGY STAR certified home or apartment.
This award is a strong indication of the construction trends of the future and the high emphasis that will be placed on energy efficient building practices.