What is the Intermountain Gas Energy Efficiency Rebate program?
An energy-efficient home can save you money season after season. The Intermountain Gas rebate program will put cash in your pocket after you install energy efficient appliances.
What appliances are eligible for a rebate?
Here is a complete list of current rebate offerings:
95% AFUE Natural Gas Furnace
95% or Greater Thermal Efficiency Rating
$350
High-Efficiency Combination Radiant Heat System
90% or Greater Efficiency Condensing Tankless Combo System for Space and Water Heat
$1,000
70% FE Natural Gas Fireplace Insert
70% Fuel Efficient Rating or Greater
$100
.67 UEF Natural Gas Water Heater
.67 Uniform Energy Factor or Greater
$50
.91 UEF Condensing Tankless Water Heater
.91 Uniform Energy Factor or Greater
$150
Do I have to install a specific brand of equipment to qualify for a rebate?
No. We are not recommending specific equipment, but the equipment must meet the minimum efficiency to qualify.
Does the 90% combo radiant system qualify for a rebate if used for a snowmelt system?
Unfortunately, no. When used for a snowmelt system, the combo radiant system does not qualify for a rebate. Qualifying rebates must be served on the residential rate schedule, snowmelt is a separate rate schedule. Learn more by reading about our Residential Interruptible Snowmelt Service
Why is snowmelt on an interruptible rate schedule?
When winter heating load demand is high, snowmelt usage can be temporarily interrupted, allowing IGC to dedicate supply and the distribution system solely to firm demand for space and water heating. Additionally, the interruptible snowmelt rate allows Intermountain Gas to more efficiently utilize the existing system when nearing capacity, and avoid costly system expansions.
Does Intermountain Gas recommend equipment or installers?
Intermountain Gas does not provide lists of recommended brands of equipment, or preferred installers, but we do provide resources for you to use:

FIND ENERGY STAR certified products
Ready to replace your furnace or water heater? Or just looking for energy saving appliances? Look no further, use the ENERGY STAR certified products database.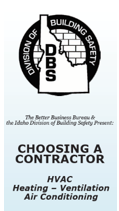 CHOOSING A CONTRACTOR– Help! -Ever had a contractor tell you they could speed up your insurance payments? Have you been rushed into deciding due to a disaster? Ever receive an offer that sounds too good to be true? It probably is. Avoid these pitfalls by following these tips from the Better Business Bureau and the Idaho Department of Building Safety on Choosing a Contractor.

Who is eligible to apply for a rebate?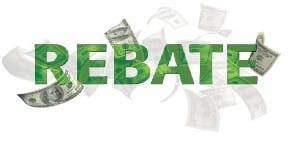 Rebates are available to Intermountain Gas residential customers using natural gas exclusively for all space heating rebates and/or using natural gas as the water heat fuel to qualify for water heating incentives. Click here for full terms and conditions.
Are rebates only for conversion customers?
No. Both new and current Intermountain Gas residential customers are eligible to apply for rebates for equipment that meets minimum efficiency requirements.
Are there any deadlines for applying for a rebate? When does the program end?
To be considered, you must submit your rebate application 90 days from the fire date of the appliance. The Intermountain Gas Energy Efficiency Rebate program does not currently have an end date.